What is a Virtual Assistant?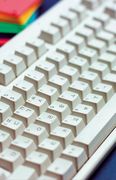 A Virtual Assistant (VA) is an independent entrepreneur and like many of their clients, are highly skilled in their profession who provide administrative, creative and/or technical services. In an age where technology has made the world a much smaller place, and where more professionals are working from their homes or in satellite offices, work assignments are communicated through email, phone, fax, mail, or diskette transfer. Utilizing advanced technological modes of communication and data delivery, a professional VA assists clients in their area of expertise from their own fully-functional, highly technical office on a contractual basis.
VAs work with individuals, professionals and business owners whose businesses have grown beyond their abilities to solely support them.
Virtual Assistants are great for those who only need occasional support, or don't have the physical space or finances for office staff. VAs are also great for overflow work, vacation fill-in or even to assist individuals in starting their own businesses.
Some Virtual Assistants may never physically meet their clients but the services they offer are unparalleled due to the fact that they usually work on a "per project" basis. This assists business owners by allowing them to be flexible with their employment needs while at the same time concentrating on generating revenue instead of being bogged down with administrative tasks.
---
On The Road?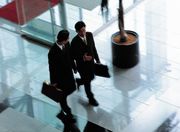 Are you in town for a short time to attend a special meeting or work on a project and need an assistant?
We'll help you get organized for your event, type your notes, prepare your presentation, have copies made, collated, bound, etc.
Schedule and Delivery
Flexible hours to meet your schedule
Materials can be sent via e-mail or fax. Projects will be delivered via e-mail, fax, CD or floppy
Pick up and delivery available in the local areand with prior arrangement